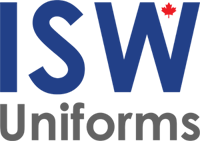 As of January 1, 2017, the sole uniform provider for HCDSB is ISW Uniforms!
Where Can I Buy My Child's School Uniform?
There are three (3) locations of ISW, however, each ISW location offers a different supply of uniform items, catering to a specific group of schools in our district.
The designated ISW Uniforms  location for St. Vincent Catholic Elementary School is in Oakville:
505 Iroquois Shore Road, Unit 7, Oakville, ON, L6H 2R3
For more information, and a complete list of schools in our district with the designated locations for ISW Uniforms, please visit: https://bit.ly/ISW-Uniforms
Please note: you cannot purchase uniform clothing items at a particular store, if our school is not listed under the designated location. Uniforms can be purchased in store or online at: www.iswuniforms.com. You will need your school code in order to shop in store or online.
SCHOOL CODE: SVEH
Dress Code On Non-Uniform Days
Ripped, torn and cut off  jeans are not allowed. Shorts or skirts must not be too short. T-shirts, tank tops, cropped tops or other tops which expose the midriff or the back are not allowed.
Rock group or concert T-shirts with satanic symbols, skulls, skeletons; and clothing with suggestive or rude images or sayings cannot be worn to school.
Hats and baseball caps are outdoor wear and must be taken off as soon as you come into the school building. You will be asked to change clothing or be sent home if you are inappropriately dressed.
School Uniform/Dress Code