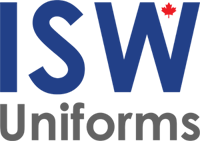 As of January 1, 2017, the sole uniform provider for HCDSB is ISW Uniforms!
Where Can I Buy My Child's School Uniform?
There are three (3) locations of ISW, however, each ISW location offers a different supply of uniform items, catering to a specific group of schools in our district.
The designated ISW Uniforms  location for St. Peter Catholic Elementary School is in Milton:
720 Nipissing Road (Rear), Milton, ON, L9T 4Z9
For more information, and a complete list of schools in our district with the designated locations for ISW Uniforms , please visit: https://bit.ly/ISW-Uniforms
Please note: you cannot purchase uniform clothing items at a particular store, if our school is not listed under the designated location. Uniforms can be purchased in store or online at: www.iswuniforms.com. You will need your school code in order to shop in store or online.
SCHOOL CODE: PETH
The standard dress code at St. Peter Catholic School is our school uniform.
InSchoolWear tops with school logo are to be worn daily.
InSchoolWear navy blue bottoms are to be worn daily. Pants are to be worn at the waist. Undergarments should not be visible.
Closed-toe shoes are required. Running shoes cannot leave black marks in the gym.
Physical education clothing should provide appropriate coverage for comfortable, modest and safe movement during activities. Clothing which is either too loose or too tight is not recommended
Caps/hats are not to be worn indoors.
Please note that due to a change in school uniform provider as of January 1, 2016, items provided by the previous supplier, McCarthy, are able to be used.
School Uniform/Dress Code