SCHOOL UNIFORMS
All students attending St. Nicholas School MUST wear the school uniform. The uniform as outlined by Halton Catholic District School Board Policy includes navy bottoms, navy /white tops embroidered with the school crest and navy or white socks or tights. The uniform supplier is ISW Uniforms. For a detailed list of uniform items visit www.iswuniforms.com or call 905-331-9990.  Coats and non-uniform clothing (e.g. that are worn for physical education or on any other occasion) are expected to adhere to the following guidelines:
Halter tops, tops with "spaghetti" straps, muscle shirts and ragged jeans are not acceptable. All shirts must come to the shoulder and cover the midriff.
Shorts and skirts must cover down to mid-thigh (arm's length). Pants are to be worn at the waist. Undergarments should not be visible.
Clothing with discriminatory slogans, profane or improper language will not be allowed. Caps, hats and hoods are not to be worn in the school building.
Jackets and outdoor footwear (boots) must be removed while in the school. For safety, students must wear indoor footwear in the school building.
While participating in physical education, students must wear running shoes with a non-marking sole. Students are encouraged to wear shorts or track pants and a t-shirt for physical education.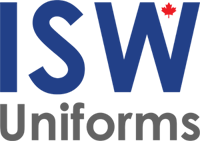 As of January 1, 2017, the sole uniform provider for HCDSB is ISW Uniforms!
Where Can I Buy My Child's School Uniform?
There are three (3) locations of ISW, however, each ISW location offers a different supply of uniform items, catering to a specific group of schools in our district.
The designated ISW Uniforms  location for St. Nicholas Catholic Elementary School is in Oakville:
505 Iroquois Shore Road, Unit 7, Oakville, ON, L6H 2R3
For more information, and a complete list of schools in our district with the designated locations for ISW Uniforms , please visit: https://bit.ly/ISW-Uniforms
Please note: you cannot purchase uniform clothing items at a particular store, if our school is not listed under the designated location. Uniforms can be purchased in store or online at: www.iswuniforms.com. You will need your school code in order to shop in store or online.
SCHOOL CODE: X
School Uniform/Dress Code