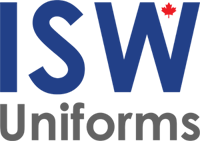 As of January 1, 2017, the sole uniform provider for HCDSB is ISW Uniforms!
Where Can I Buy My Child's School Uniform?
There are three (3) locations of ISW, however, each ISW location offers a different supply of uniform items, catering to a specific group of schools in our district.
The designated ISW Uniforms  location for St. Mary Catholic Elementary School is in Oakville:
505 Iroquois Shore Road, Unit 7, Oakville, ON, L6H 2R3
For more information, and a complete list of schools in our district with the designated locations for ISW Uniforms , please visit: https://bit.ly/ISW-Uniforms
Please note: you cannot purchase uniform clothing items at a particular store, if our school is not listed under the designated location. Uniforms can be purchased in store or online at: www.iswuniforms.com. You will need your school code in order to shop in store or online.
SCHOOL CODE: SMRH
All students, grades K-8, attending St. Mary Catholic School must wear the school uniform. Uniform items include navy blue bottoms and navy/white tops, which are embroidered with the school crest. The uniform supplier is InSchoolwear. For a detailed list of uniform items visit InSchoolwear or call: (905) 338-3030. When ordering online, you are required to register and create an account using the St. Mary code which is: SMRH.
As a Catholic school we ask our students to ensure that during Civvies Days (when the uniform is not required) they dress in a manner that reflects our Faith and sense of morality. When the weather is warm, we want our students to be comfortable yet neatly attired in appropriate clothing.
Boys must wear full length T-shirts with a sleeve (no muscle shirts or cut-off T-shirts are allowed for regular class or gym wear). Girls are not to wear anything strapless (or any top that leaves the shoulders, back or midriff bare). Boys and girls are permitted to wear shorts provided they are modest. Shorts should cover to mid-thigh when seated and extend further than fingers when standing and arms are at the students' side. Exercise pants (and/or tights) should be modest. Pants are to be worn at the waist. Undergarments should not be visible. T-shirts must be free of inappropriate logos, sayings or pictures. Inappropriate subject matter refers to drug use, is suggestive, profane, overtly sexual, and violent or contains inappropriate references to nationality, race or gender.
As stated in HCDSB Policy II-41, "The principal of each school has the discretion to determine whether a student is in violation of the School Uniform Dress Code or the School Dress Code, has responsibility to enforce the school uniform dress code/school dress code policy, and has the authority to implement the requirements of this policy, including any supports or consequences to students."
School Uniform/Dress Code