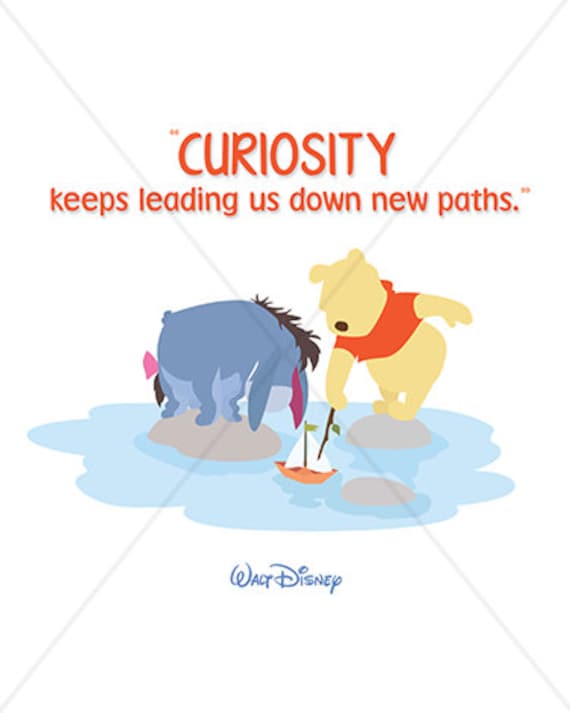 Welcome back to a new school year for all our friends returning and welcome to the St. John community for all those who are joining us this year for the first time! As we come back together, I encourage everyone to embrace our new school motto: Be Curious and Be Kind. Students have, at a minimum, been out of the in-person learning environment for 26 weeks in the last year. We are excited to come back together, to re-engage, to reconnect and to take the time to get to know each and every learner. Thank you in advance for your patience, your trust and of course your kindness as we navigate this journey together.
A huge thank you to all the staff who have been working hard getting ready for this upcoming year. There has been lots to do and I am happy to say we are going to be ready on Tuesday when our first group visits.
Thank you to our planning re-entry committee, comprised of staff and members of our Catholic School Council, who have been working hard to make sure that the transition back to school will be the safest one possible. Your contributions are invaluable!
Important Reminders:
The First day of instruction for students in Gr. 1-8, is a gradual return to school and will be based on Alphabetical Order, as indicated in the following chart. Please note, this gradual return to school will help alleviate some of the anxiety in students by providing a calm environment to help students learn the new health and safety routines at school and practice our entry and dismissal procedures in smaller groups. 
| | |
| --- | --- |
| Date | Schedule |
| Tuesday, September 7th | Only students in Grades 1-8 with surnames beginning with the letters A-K will come to school |
| Wednesday, September 8th | Only students in Grades 1-8 with surnames beginning with the letters L-Z will come to school |
| Thursday, September 9th | ALL students in Grades 1-8 attending in-class instruction will come to school. All year 2 (SK) students begin attending. |
On your child's first day we will have all classroom teachers standing in a designated place outside with a sign. We would ask that your child make their way independently (without a parent) to their teacher once they have entered the school playground. Please be reassured we have additional staff to assist your child in finding their teacher/location.
As mentioned in HCDSB communications this week, all students will need to show verification of completed Ontario Covid School Screening ( https://covid-19.ontario.ca/school-screening/)for at least the first 2 weeks of school. Teachers will be communicating what their individual process for verification will be. For students on Tuesday and Wednesday we kindly ask the following:
Student has their own device (ex. A cell phone) and they show the pass (green check mark) as they enter school grounds.  OR
A parent or guardian patiently waits socially distanced and shows the pass (green check mark) to a staff member that is stationed along the fence areas. OR
Your child brings a printed copy of the pass to show a staff member.
Students will receive a stick that demonstrates they have shown the assessment to a staff member. I recognize that this is not an ideal situation and thank you for bearing with us. The process will become smoother as we transition in, practice and classes set their own routines.
I know this is going to be difficult but I kindly ask that parents do not congregate at the gate. We need to maintain proper social distancing at all times and this is not possible if parents are staying. I will be at the gate to greet your child and assist them in finding their class.
Daily Self Screening
Parents and guardians must perform daily screening of their child(ren) for COVID-19 symptoms BEFORE leaving for school using the COVID-19 Self-Assessment. Please follow the directions of the assessment tool should you receive a "DO NOT GO TO SCHOOL." Message.
Wearing of Masks at School
Medical masks will be worn by all school staff. 
All HCDSB students (K- 12) are required to wear non-medical masks/ face coverings at school. Reasonable exceptions to this requirement will be put in place (see below Exemptions for Mask Wearing).
Students will have 'Mask Breaks' during outdoor time and lunch. Students will wash their hands before removing their mask for outdoors. While within the school masks must be worn. Mask lanyards are helpful to make sure students have a safe place for masks while outside at recess. Before reentry to the school students will be asked to sanitize hands and place their mask back on. We would ask that parents take some time to review and practice this routine with your child to make sure they are comfortable with it.
Use of Non-Medical Masks or Face Coverings in Schools – Tip Sheet
Exemptions for Wearing Masks
Reasonable exceptions to mask wearing will be considered.
An exemption may be requested for a student in Grades K-8 for the following reasons:
A pre-existing medical condition.
A diagnosis or learning profile that would limit a student's ability to tolerate or safely wear a mask, including whereby a mask would affect essential communication for a person who is hearing impaired.
Other, as detailed by a healthcare practitioner.
If any of the above conditions apply to your son or daughter, please contact our School Office.
School Bells:
Our recess bell times have been changed to allow for smaller groupings outside.
Morning Recess:
9:55-10:10 am Gr. 5-8
10:15-10:30 Gr.1-4
Lunch Recess will take place from 11:30-12:30
Gr. 5-8, will eat from 11:30 to 12:00 and then go outside for from 12:00-12:30
Gr.1-4 will go outside from 11:30-12:00 and then come inside to eat lunch from 12:00-12:30.
Afternoon Recess:
1:50-2:05pm Gr. 1-4
2:10-2:25pm Gr. 5-8
*For the health and safety of our students and school community, it is strongly recommended that all elementary students remain at school for the full duration of their lunch periods. No students will be permitted to leave for lunch unless they are accompanied by a parent. Parents must preform the COVID 19 student assessment before dropping off their child at the end of lunch.
Visitors are not permitted to enter the school unless they have been previously cleared by administration and deemed essential to the day. This means lunch drop offs will not be permitted during the school day.
Parents and guardians are asked to provide their child(ren) with lunch in the morning before students enter the school building.
Considerations for Lunch Prep:
Lunches should be prepared as individual meals and snacks.
Sharing food items will not be permitted.
Reusable water bottles are encouraged. Water refilling stations are open for student use but water fountains are not.
Thank you for your understanding as we limit the number of visits and contacts to our school community to protect the health and safety of our students and staff.
Drop-off and Pick-up
As we prepare to welcome students back to school next week, we wanted to review the drop-off and pick-up protocols that will be in place to help minimize contacts and prevent the spread of COVID-19 in our school community.
Only one parent or guardian will be permitted on school property to drop off and pick up children. Parents and guardians will remain outside and will not be permitted to enter the school (unless there is an extenuating need, and prior approval has been obtained as per the Visitor Protocol).
Morning Yard Supervision begins at 8:15 am. For the safety of your children we request that your child NOT be on school property until a supervisor is on duty. Children arriving late for school must first report to the office using the doors located at the main office area. All students should be in their line with their class at 8:25 am as our day begins at 8:30am. Students will have a designated place to line up upon arrival. We would ask that once your child arrives on school property in the morning that they go directly to their "line up" area. Students will not be permitted to play through out the yard. Please note that the YMCA before school care has use of the play area until 8:15 and are not considered supervisors to other students. All Teachers will be outside the first week of school to meet your child and bring them into the building. We will be implementing an entry plan to limit the number of students in our hallways at one time.
Kindergarten students will enter the school immediately upon arrival in the morning by way of the gate at the natural playground. Educators will be there to greet your child.
Parents and caregivers are asked to leave the school property as soon as they drop off their child(ren). No gathering or congregating will be allowed on school property.
Thank you for your understanding and assistance as we work together to protect our students, families and staff so that we can ensure a safe and healthy return to school for all.
Please note that we require parents/ caregivers and students to wear MASKS during drop off and pick up as we cannot properly cohort or guarantee adequate distancing during these busy times. Please be assured that students will not be required to wear masks (unless they choose to) at outdoor recess times or during outdoor lessons. Thank you for your cooperation in this very important time!
Primary students (grade 1-3) must be dismissed to an caregiver that is designated with the school for pickups. Primary classes will begin to head outside by 2:50 to line up near the dismissal gate. Please step forward and wave at the teacher and they will dismiss to you.
Grades 4-8 are free to leave without a caregiver. We are asking that people not picking up primary students please park on street (Courtland) directly behind the school, and designate a meeting spot. Thank you for your cooperation.
School Parking Lot
Please be advised, that the main entrance is for bus pick up and drop off only.
We will be using a kiss and ride system this year for morning drop off. If your child is old enough to enter and exit a car independently, you may pull up to the sidewalk, past the natural playground and your child can exit your car on the passenger side. They will be escorted to the gate by a staff member. Should you need to escort your child you are asked to park, walk your child through the parking lot to the main gate. You are to immediately return to your car.
During "pick up and drop off" for arrival and dismissal, we ask all parents/caregivers to be mindful of our students' safety and to remain behind the gate and do not enter the playground area. We kindly request that parents not bring pets on to school property, either before or after school. Please note that this is a Board Direction. Thank you for your attention & cooperation with this matter!
Please consider walking your child if possible, the first few weeks of school are typically very busy in all school parking lots. We would ask for you patience and understanding during this exciting time for your child! Students riding/rolling to school are to dismount once they are on school property. Helmets are required.
Water Fountains and Reusable Water Bottles:
Each student is required to bring their own drinking bottle to school that is labeled, kept with them during the day, and not shared with other students.
All water fountains will be wrapped and/or made inoperable.Bottle filling stations are available on each floor.
What happens if your child feels unwell at school?
It is important for your son or daughter to let their teacher know if they are feeling unwell at school.
Students who show signs/symptoms of COVID-19 during the school day will be taken to our school's 'isolation room' and we will contact the parent or guardian to come and pick them up.
It is very important that we have current contact information for all of our families so that we can get in touch with you quickly. Please contact our school office if there have been any recent changes to your contact information.
Safe and Caring School
School staff will review the school routines and expectations with your child. Please know that these expectations are to help keep everyone safe and learning at St. John. WE will not be using agendas this year but a copy of the Code of Conduct will be emailed to all parents the first week of school. Virtual School assemblies will be held within the first 2 weeks to go over expectations. I ask you to review and discuss these with your child(ren).
School Communication
Each Sunday a Weekly Update will be posted to our website and emailed to parents. The website will be updated frequently, including the Announcements page, where we will share good news stories. The calendar on the website can be subscribed to, so notifications can be received as dates are added.
Visitor Protocol
This school year, in an effort to minimize contacts and help prevent the potential spread of COVID-19, we are limiting visitor access to our school.
All visitors, including parents and HCDSB staff who are not assigned to our school, will require approval and pre-screening before entering our building. Where possible, meetings or visits will be conducted virtually.
Visitors who are granted approval will be required to book an appointment and complete an online screening form prior to arriving at our school. Once inside, all visitors will be required to wear masks.
We appreciate your patience and understanding as we do all we can to ensure a safe and healthy return to school for all. More information will be communicated to parents as we slowly work towards a reintroduction of visitor support in the building.
Catholic School Council Nominations
Role of Catholic School Council: Ontario Regulation 612 states that every school must hold elections for the School Council within the first 30 days of each school year. The term of office is one year. We want to encourage every parent to consider volunteering to sit on the Catholic School Council this year. The school needs active and interested parents to maintain the quality of the school community we enjoy and to address the challenges the community will face in the future. Please watch for emails during the first week of school regarding participation.
Medical Perils
Please ensure you have returned the necessary medication & forms for any medical perils (anaphylaxis, asthma, diabetes, etc.) to the office along with any updated information for our files. We are aware that Allerject is now available in Canada, and if this your choice of auto injectors please indicate this on the Student Plan of Care.
Please be aware that St.John strives to be a nut free environment. We have students with life threatening allergies to nuts and other allergens. No peanut butter or other nut products are allowed. Please check labels before sending items in school lunches and for snacks. Even a trace of nut oil from one child's fingers to a desk surface can cause a deadly reaction. Please note that Wow Butter (soy product) is not allowed as we cannot distinguish between it and peanut butter. Your support and attention to this matter is greatly appreciated as we have many students with life threatening allergies.
Student Accident Insurance
The Halton Catholic District School Board does not provide accident insurance coverage for student injuries that occur on school premises or during school activities. Since accidents can happen, and some injuries result in medical, dental or other expenses that are not covered by provincial health care or employer group plans, as a parent, you may wish to consider purchasing student accident insurance.
Student accident insurance can provide you with financial peace of mind against the possible expenses that can be incurred if a child is injured at school.
The Board makes available an Accident and Life Insurance Program for students exclusively through Old Republic/Reliable Life Insurance Company. Participation is voluntary, and the costs for the program are paid by the parent or guardian. The program offers a variety of plans and benefits, which can be tailored to suit your needs. The coverage provided by the policy is comprehensive and reasonably priced ($17.00 to $33.00 per year, depending on the plan chosen).
The insurance agreement is between the parent or guardian and the insurance company. If you wish to subscribe or for more information, please visit: https://insuremykids.com/ or call 1-800-463KIDS (5437)
Have a wonderful weekend! Stay safe and be well. I very much look forward to seeing you all on your designated day next week!
Remember to follow us on twitter @stjburlington to see all the amazing happenings at St. John. We will be using twitter to post student prayers, liturgies and announcements so that the community can be together virtually!