This weekend we light the pink candle on our Advent Wreath as a sign of joy. It reminds us of the joy we will share in our coming celebration of Jesus' birth at Christmas. May the hope and joy of this season fill our hearts and make us living signs of love for a world that hungers for the peace of Christ.
COVID-19 Vaccination for Students 5-11 Years Old
First dose COVID-19 vaccination appointments for 5-11 year olds can now be booked through Halton Region's online booking system for children five to 11 years of age (or turning five in 2021). Second doses can be booked at a date closer to the recommended eight week interval. Appointments are dependent on paediatric vaccine supply and will be added to the Region's booking system as supply is confirmed. Please keep checking Halton's website and booking form as more appointments are added.
Appointments are available at the Region's new paediatric child-friendly clinics (similar to a doctor's office) and their four existing community clinics, featuring the Halton Heroes. Appointments are also available at select pharmacies and primary care providers & paediatric offices in Halton. Parents can decide which setting is best for their child, based on age and other personal factors. Information to assist with the decision is available on halton.ca/COVIDvaccines4kids.
Rapid Antigen Test Kits
On Monday, December 13, 2021, your child will be taking home a Rapid Antigen Screening Kit for voluntary use over the Christmas holiday.
The rapid antigen screening kits have been provided by the Government of Ontario for every student who attends in-person learning at a publicly funded school. These kits may be used by any student, regardless of their vaccination status, however, should only be used when a child is asymptomatic (does not have any symptoms of COVID-19) and has not had any exposure to a confirmed case of COVID-19.
Please note, your child's participation in this rapid antigen screening is voluntary and is not a required action for return to school after the Christmas break.
Community Christmas Drive-Thru!
On Tuesday, December 14, 2021 from 6:00pm to 8:00pm we will be decorating the front of the school along with our parking lot in the spirit of the Christmas season with lights, decorations and music. We invite our families to drive-thru the parking lot to receive Christmas greetings from our staff members and for our students to receive a special gift from the school.
Our hope is that this evening serves as a nice opportunity to re-engage our community in lieu of continued public health measures that prevent us from hosting our annual Christmas Family Night.
We recognize that evenings are often busy for families, but we do hope that you can join us if possible. All students will receive their gift from the school regardless if you are able to attend our event.
Christmas Spirit Week!
The week of December 13-17, 2021 is the final week prior to Christmas Break beginning and will be a spirit week for our school. While not mandatory, all students and staff members are encouraged to participate as actively as possible.
Monday – Dress up as Santa, an Elf or one of his helpers
Tuesday – Christmas accessories day (Hats, socks, necklaces, headbands, etc.)
Wednesday – Wear your favourite winter toque
Thursday – Red and green day
Friday – Christmas sweater day
No pajamas please!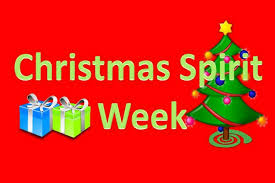 Extended French Program
St. Francis of Assisi Catholic Elementary School will offer the Extended French Program for the 2022-2023 school year.
The Extended French Program is an exciting, fast-paced, optional French program. Students must be entering Grade 5 in order to be eligible to participate in the Board's Extended French Program.
How to Register
The online registration portal will be available on Wednesday, December 1, 2021 until Friday, December 17, 2021.
A direct link to online registration will be available on the Extended French webpage, and can also be accessed on the homepage of the Board's website (www.hcdsb.org) during this time period.
About the Random Selection Process
Student enrolment in the Extended French program is determined through a random selection (lottery) process.
Please note that only one (1) registration per child will be accepted and included in the random selection process. All duplicate registrations will be CANCELLED.
Early Release Day
Students will be released 90 minutes early on Friday, December 17, 2021, which is the final day of school prior to Christmas Break.
Dismissal time will be 2:10pm. Bus drop off times will be adjusted accordingly. Please ensure that your family has a plan in place for after school care for your child.
Upcoming School Calendar