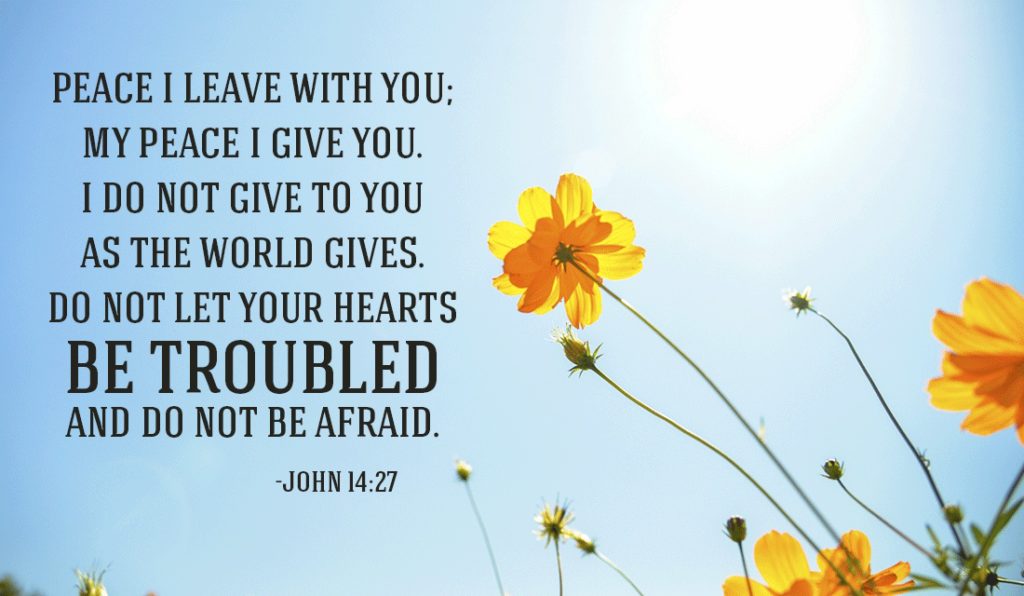 COVID-19 Safety Measures
At St. Francis of Assisi School, we review with our students each day the importance of the following:
Hand hygiene by using soap and water for 20 seconds, regularly during the day, before/after eating, after washroom use, and before/after outdoor play.
Respiratory etiquette by wearing our masks so that they fully cover our nose, mouth and are tight to our chin.
Maintaining physical distancing by respecting the personal space of others
Kindly ensure that you remind your child of the importance of complying with the safety measures that are in place when they are at school.
For the safety and well-being of all students and staff, parents and guardians must perform daily screening of their child(ren) for COVID-19 symptoms BEFORE leaving for school using the COVID-19 Self-Assessment.
Check your child's temperature to ensure they do not have a fever (temperature greater than 37.8C)
Individuals experiencing symptoms consistent with COVID-19 as identified in the screening tool, must not attend school and should follow the guidance provided in the screening tool
The Government of Ontario daily self-screening tool can be accessed here: https://covid-19.ontario.ca/school-screening/
Holy Cross Parish Update
An update from Fr. Dave at Holy Cross Parish:
Holy Cross Parish welcomes all families to the Family of Schools Advent Mass on Thursday, December 9, 2021 beginning at 7:00pm.
Families who wish to participate in the Sacrament of Reconciliation, Holy Cross Church will be having the parish Advent Day of Penance on Saturday, December 11, 2021 from 10:00am to 2:00om.  A number of priests will be available in the church to hear confessions during this time. 
Christmas Mass Times: Christmas Eve – 4:00pm, 6:00pm, 8:00pm, 10:00pm, 12:00am; Christmas Day– 9:00am, 10:30am, 12:00pm.  Online services will also be available via the parish Facebook and Youtube channels.
The parish is currently registering grade 2 and 7 students to celebrate the Sacraments of Reconciliation and Eucharist (grade 2) and Confirmation (grade 7). The plan is to begin with First Reconciliations in February, with First Eucharist and Confirmations in April/May following Easter.
The Health and Wellness Ministry of Holy Cross Parish is presenting the following webinar: Concussion Management. Time: Thursday, November 24, 2021 beginning at 7:00 PM Find out about the latest research and recommendations, and stay up to date on the most recent findings and practices in concussion treatment. Whether you are a coach, athlete or a parent of an athlete, there are excellent concussion management resources to be learned.  Join Meryl Da Costa, a knowledgeable Registered Physiotherapist from Eramosa Physiotherapy Associates for a webinar as she discusses concussion management and how to safely return to school, sport, and life after injury. Should you be interested in attending this webinar, kindly contact the parish office at 905-873-1887 to receive the link to the webinar.
Understanding Your Child's Progress Report Card and Kindergarten Communication of Learning: Initial Observations
At the Halton Catholic District School Board, school communities exist to foster and exemplify Catholic values. Educational programs, facilitated in the context of faith, promote the intellectual, physical, social and spiritual development of students.
The Elementary Progress Report Card for students in Grades 1−8 is designed to "show a student's development of the learning skills and work habits during the fall of the school year, as well as a student's general progress in working towards the achievement of the curriculum expectations in all subjects." (Growing Success Assessment, Evaluation, and Reporting in Ontario Schools, First Edition, Covering Grades 1–12, 2010, p. 50)
The progress report cards are intended to become a central part of rich discussions with students and their parents in the context of proactive interviews or conferences that will help to establish a positive tone for the remainder of the school year. In this way, students and parents can gain a better understanding of students' learning skills and work habits, and students' learning goals can be clarified and understood by all. Such communication will help establish a culture of learning and improve students' opportunities for achieving success. (Growing Success, p. 66)
The Kindergarten Communication of Learning: Initial Observations report encourages early and ongoing communication between the parents and the educator(s) about the child's learning. The Initial Observations report is designed to identify and describe the child's learning during the fall of the school year and to provide parents with clear, detailed, and straightforward information about their child's learning, growth in learning, and next steps in learning in relation to the overall expectations in The Kindergarten Program (Growing Success: The Kindergarten Addendum, 2016, p. 12)
The Progress Reports and Kindergarten Communication of Learning will be sent home electronically on November 24, 2021
Attendance Matters
St. Francis of Assisi School is dedicated to helping your child develop the spiritual, intellectual, aesthetic, emotional, social and physical capabilities to live fully and to meet the future challenges of adult roles and responsibilities. The school can best contribute to your child's education and development when you form a partnership with them.
As parents/guardians you have many responsibilities towards your child. One responsibility is to ensure that your child is in school every day, ready to learn. In fact, it is the law. The Provincial Education Act states that every child between the ages of 6 and 18 years is required to attend school every day from the first school day in September until the last school day in June. Success at school helps children engage in learning, while helping the child to build the routine of school attendance into their life.

How does our school respond to attendance concerns?
We recognize that the attendance profile for each child can be very unique. However, when patterns or routines of non-attendance by a student are identified, we will proceed with the following interventions to support the student and their family:
Teacher will discuss attendance with parent/guardian and student
Teacher will refer attendance case to school Principal when 10 days absence has been recorded
Principal will send a letter home to parent/guardian upon 15 days absent
Principal will consult with school Social Worker upon 15 days of absent, and will encourage a meeting or phone conversation with parent/guardian
Upon 20 days absent, Principal will send a second letter home and a habitual absence referral will be made to the school Social Worker
Our school also monitors arrival patterns of students, as it is equally important for students to arrive at school on time, ready to learn at the beginning of the day. There are numerous advantages for your child that you can support by ensuring they arrive at school on time, including:
A typical school day starts with announcements and introductions to new lessons and concepts. Students who show up late may miss out on important details and be unprepared for future class events or key learning concepts.
Students who arrive at school on time have the opportunity to settle into the classroom, prepare their materials and focus their minds on the lessons to come.
Arriving on time for school ensures that your child doesn't miss out on the important learning activities that happen early in the day.
When students show up on time to school every day, they develop the habit of being punctual with important commitments.
We will also send notice to families when we identify patterns of habitual tardiness.
Human Rights and Equity Advisory Council
Our HCDSB schools are committed to creating safe, inclusive and welcoming learning environments that support student achievement and well-being in our Catholic schools. Human Rights and Equity are guiding values that are consistent both with Catholic Social Teaching, reaffirming the dignity of every individual, as well as the Ontario Human Rights Code, which safeguards students and staff from discrimination based on the protected grounds.
The Board's Equity and Inclusive Education Steering Committee is in the process of forming a Human Rights and Equity Advisory Council (HREAC) to engage community stakeholders including parents, students and community organizations.
The purpose of the HREAC is to assist in identifying community needs and to provide advice and guidance on addressing systemic barriers and supporting historically underserved members of the 2SLGBTQ+, racialized and Black communities in the HCDSB.
Parents/guardians and students in Grades 7-12 interested in serving on the HREAC are invited to submit an application online through the HREAC Membership Application Form.
Bullying Awareness and Prevention Week
Ontario has designated the week beginning on the third Sunday of November as Bullying Awareness and Prevention Week to help promote safe schools and a positive learning environment.
During Bullying Awareness and Prevention Week – November 21-27, 2021 – Ontario students, school staff and parents are encouraged to learn more about bullying and its effect on student learning and well-being. Our Safe and Caring School Community committee has developed our Bullying Prevention and Intervention Plan which has been shared with all staff members. Our Child and Youth Counsellor Ms. Ryrie, with the support of classroom teachers, will be discussing student-specific aspects of this plan, in an age appropriate way, with all Kindergarten to Grade 8 students. Our detailed plan can be viewed here: https://elem.hcdsb.org/stfrancis/bullying-prevention-and-intervention-plan/
On Wednesday, November 24, 2021 our students are encouraged to wear as much pink as possible as a visible commitment to promote peace and a school environment free of bullying.
Poinsettia Sales Program
The Catholic School Council has partnered with Terra Greenhouses in Milton to offer families the opportunity to purchase a Christmas poinsettia arrangement this year. Please click on the following link to learn more about this opportunity: Poinsettia Sales Program
Note: Due to supply chain challenges, our poinsettia order opportunity will now close on November 21, 2021 to ensure that Terra Greenhouses has sufficient time fulfill all orders.
Upcoming School Calendar