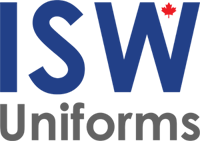 As of January 1, 2017, the sole uniform provider for HCDSB is ISW Uniforms!
Where Can I Buy My Child's School Uniform?
There are three (3) locations of ISW, however, each ISW location offers a different supply of uniform items, catering to a specific group of schools in our district.
The designated ISW Uniforms  location for St. Elizabeth Seton Catholic Elementary School is in Burlington:
1800 Appleby Line, Unit 8, Burlington, ON, L7L 6A1
For more information, and a complete list of schools in our district with the designated locations for ISW Uniforms , please visit: https://bit.ly/ISW-Uniforms
Please note: you cannot purchase uniform clothing items at a particular store, if our school is not listed under the designated location. Uniforms can be purchased in store or online at: www.iswuniforms.com. You will need your school code in order to shop in store or online.
SCHOOL CODE: SESH
St. Elizabeth Seton is a full uniform school.  Our uniform practices follow HCDSB policy II-41.  Our uniform provider as of January 1, 2016 is InSchool Wear.
The conveniently located retail store is at 1800 Appleby Line, Unit 8, Burlington, and will stock the St. Elizabeth Seton Elementary School uniform on a year round basis. In addition, ISW Uniforms offers complete on-line ordering to make your shopping easy and convenient.
Please feel free to visit us at www.iswuniforms.com and select the St. Elizabeth Seton Elementary School Store to purchase any of your uniform requirements.  We offer 'ship to home' or collection from our Burlington store.
The 'ISW Uniforms' Advantage
-Outstanding Customer Service
-Friendly and professional staff to serve the St. Elizabeth Seton Elementary School parent community
-Proud supplier in Halton for over 20 years
-Quality value for money apparel with attention to detail
-Easy care fabrics and a full size range
-100% manufacturer defect guarantee 
Please do not hesitate to contact ISW directly at 905-331-9990 or email us at burlingtonstore@iswuniforms.com and we would be happy to answer any of your questions regarding the uniform program at St. Elizabeth Seton Elementary School.
ISW Uniforms Store Address:
1800 Appleby Line, Unit 8, Burlington, ON, L7L 6A1
Opening January 5th @ 12 Noon
Telephone:  905-331-9990
Email:  burlingtonstore@iswuniforms.com
Website: iswuniforms.com
Coming Jan.20th
Hours of Operation:
Monday: CLOSED
Tuesday to Saturday:  9:30 – 5:30
Thursday extended hours to 7:00pm
Sunday: CLOSED
School Uniform/Dress Code