They gave their tomorrow so we could have our today….Lest We Forget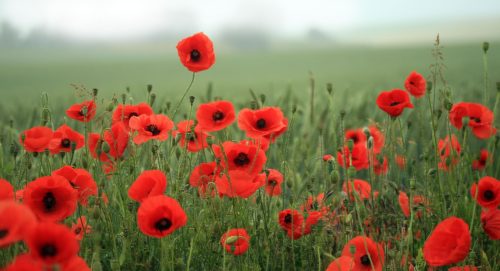 Remembrance Day Service
We will have a Remembrance Day service on Monday, November 11th starting at 10:45 am in the gymnasium. Mrs. Moyer & Mrs. Laratta's students will be leading this service. Parents are welcome to attend. Please take the time to explain the significance of this day with your child(ren) and our goal for the promotion of peace.
Photo Re-Take Day – November 18
Students will have the opportunity to have their school picture retaken on Monday, Nov. 18th.
Christmas Concert – December 13
Our Christmas Concert will be held on December 13th at both 10 a.m. and 1:15 p.m. A reminder that tickets are on sale through cash online until Monday, November 11.
Please refer to the information with costume details to determine which performance your child is performing in (am or pm) as we have two casts. We appreciate students having their costumes for the dress rehearsal on December 12. Christmas Concert Class Costumes – Updated November 4
Inclement Weather Reminders
Students are reminded to come dressed for outdoor play including outdoor footwear.  As winter weather has arrived, parents are reminded to visit our website for important information about the Board's Inclement Weather procedures and the Inclement Weather Transportation Zones map: http://bit.ly/HCDSBInclementWeather
Details about school emergency closures, bus cancellations, and transportation zones are available in our 2019-2020 School Year Calendar.
Looking for notifications on bus delays and cancellations?
Halton Student Transportation Services (HSTS) provides important information for parents and students who ride the bus to and from school. Bus delays and cancellation information can be found directly on the Delays & Cancellations page. You can also subscribe for delay notifications on the HSTS website by visiting: https://www.haltonbus.ca/notifications/
St. Paul Parish Update – November 2019
A reminder that the annual Catholic Women's League Christmas Bazaar runs this Saturday November 9th from 9am-3pm. Admission is $1. There are wonderful vendors, activities, food and fun being offered so please make time to come to the church that day and support this important event
Coffee Sunday – following the Bazaar on Sunday November 10th and hosted in partnership by the CWL and St. Timothy Elementary School. Please join us after the 9 am and 11 am mass in the hall for refreshments and fellowship. Many of the Bazaar vendors from the day prior remain on site for this event.
A reminder to all Grade 7 parents and students that Confirmation Enrollment Masses begin at the end of the month starting November 30th and December 1st as well as December 7th & 8th. Students will be given Enrollment Promise forms this month during parish team visits.
Senior Volleyball Team Updates
We are proud of the efforts of both our Senior Girls and Senior Boys Volleyball teams who have worked hard this season, demonstrating great skill, school spirit, and teamwork! Our Senior boys finished their season by winning the Championship at the Notre Dame tournament last Monday, November 4. We are grateful to Coach Mrs. Miller and Assistant Parent/Coach Mrs. Serravelle for their work with the boys this season. Our Senior girls' team is participating this Wednesday, November 20 at St. Timothy School in the Semi-Finals starting at 4:30 p.m. with Coach Mrs. Lipinski-Pietrantonio and Parent/Coach Mr. Fernley. Thank you to the parents and students that have been out supporting both of our teams. Go Saints!
Promoting Wellness
Parenting Suggestions:
Stay connected to your child.
Develop family rituals that foster connection.
Take your cues about independence from your child.
Help kids develop problem-solving and negotiating skills.
Teach healthy food habits.
Resist the impulse to over-schedule.
Limit electronics.
Wishing you a great week ~ St. Elizabeth Seton CES Staff!