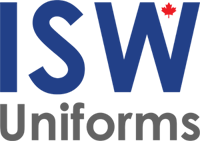 As of January 1, 2017, the sole uniform provider for HCDSB is ISW Uniforms!
Where Can I Buy My Child's School Uniform?
There are three (3) locations of ISW, however, each ISW location offers a different supply of uniform items, catering to a specific group of schools in our district.
The designated ISW Uniforms  location for St. Bernadette Catholic Elementary School is in Oakville:
505 Iroquois Shore Road, Unit 7, Oakville, ON, L6H 2R3
For more information, and a complete list of schools in our district with the designated locations for ISW Uniforms , please visit: https://bit.ly/ISW-Uniforms
Please note: you cannot purchase uniform clothing items at a particular store, if our school is not listed under the designated location. Uniforms can be purchased in store or online at: www.iswuniforms.com. You will need your school code in order to shop in store or online.
SCHOOL CODE: SBTH
School Uniform/Dress Code