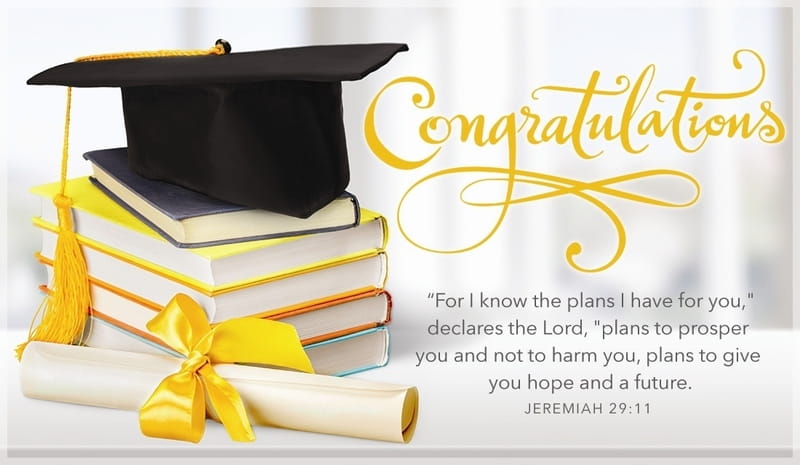 This year, we are celebrating our Graduating class in a very unique way. We are thankful to our staff, parents and the community for supporting our efforts and students this year. A special thank you to Ms. Herder, Mme. McGowan, Mrs. Skradski-Ouellette and Mrs. Silva for all their time and creativity with planning a special graduation this year. We send prayers and blessings to all our Grade 8 students as they continue with their journey, understanding that they are never alone but always supported by God and all of us #togetherapart.
Report Card Update
This year, in light of the school closures due to COVID-19, student report cards will be delivered electronically. The report cards will be delivered directly to parents and guardians by email on Wednesday, June 24, 2020.

Parents and guardians will need their child's Ontario Education Number (OEN) in order to access the report card. Your child's OEN number can be found on a previous report card.
The Ministry has waived the expectation for both a teacher and parental signature for this reporting period. The School Principal's electronic signature will appear on all student report cards.

As with all reporting periods, parents and guardians may contact their child's teacher to arrange a time to discuss the report card.

You are also welcome to contact our school administration with any questions or should you require further clarification.
Parent Pickup of Student Belongings
A procedure has been created to facilitate the pickup of student belongings on June 24th and 25th. An email was sent earlier today with the health and safety measures that will be in place, and the link to sign up for a time. Kindly review the materials closely and select a time to collect your family's belongings that were left at school, and return any borrowed materials from the school (ie. technology, library books, jerseys, instruments, etc.) Please label any items being returned with your child's name to assist with inventory.
Learning Commons Update
A special message from author, Rob Buyea, of the famous Mr. Terupt series – enjoy!
Mental Health and Well- Being
Transportation
Courtesy Seats on School Buses for the 2020-2021 School Year

Families with children who take the bus to school are advised that the application process for receiving courtesy seats on school buses will be delayed for the 2020-21 school year. Due to physical distancing measures in place to prevent the spread of COVID-19, it may not be possible to grant courtesy seats or the process may be delayed for next school year.

However, parents and guardians can continue to submit a Courtesy Seat Application, and will be notified via email once a decision on this process has been made.

Please note that there is no guarantee that a courtesy seat will be offered if you submit an application, or if your child had a courtesy seat in the past. Visit the Halton Student Transportation Services website for more information: www.haltonbus.ca

Thank you for your patience and understanding during this time.
National Indigenous People's Month
Catholic School Council Thank You
We would like to take this opportunity to thank all the parents who have dedicated their time to our school community this year. Whether it be through your role on our Catholic School Council or if you served as a volunteer for field trips, to organize pizza and milk, to help at our Book Fair or any of the other countless opportunities – we thank you for your time and commitment to our students and our school community.
A SPECIAL THANK YOU TO OUR CSC MEMBERS:
Parent Representatives
Michelle Culverwell (Chair)
Marnie Ivanich (Secretary)
Arthur Migdal (CPIC Representative)
Laura Beau, Kathryn Beauchamp, Pia Bernardo, Kylie Dillon-Alcasid, Maria Dimaculangan, Nazneen Duarte, Rekha Dhayakaran, Melissa Foreman, Daniele Ingleton, Noel Martel, Amy Guiang-Tumamao
School Representatives
Lisa Messom (Teacher Representative)
Kristi Mifsud (Non-Teaching Representative)
Josey Guerin (Principal), Tracey Babic (Vice Principal) & Tanya Le Conte (Vice Principal)