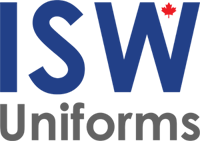 As of January 1, 2017, the sole uniform provider for HCDSB is ISW Uniforms!
Where Can I Buy My Child's School Uniform?
There are three (3) locations of ISW, however, each ISW location offers a different supply of uniform items, catering to a specific group of schools in our district.
The designated ISW Uniforms  location for St. Anthony of Padua Catholic Elementary School is in Milton:
720 Nipissing Road (Rear), Milton, ON, L9T 4Z9
For more information, and a complete list of schools in our district with the designated locations for ISW Uniforms , please visit: https://bit.ly/ISW-Uniforms
Please note: you cannot purchase uniform clothing items at a particular store, if our school is not listed under the designated location. Uniforms can be purchased in store or online at: www.iswuniforms.com. You will need your school code in order to shop in store or online.
SCHOOL CODE: SAPH
All students attending St. Anthony of Padua Catholic School must wear the school uniform as outlined by Board Policy.  The uniform consists of navy bottoms and navy/white tops embroidered with the school crest.  The uniform supplier is ISW Uniforms . For a detailed list of uniform items visit www.iswuniforms.com or call 905-864-4222.
Attached is the information flyer containing the address of the ISW Uniform Milton store and store hours.
Coats and non-uniform clothing that are worn for gym or any other occasion are expected to adhere to the following guidelines:
Clothing with inappropriate logos, sayings, and/or pictures is not acceptable at school especially when the subject matter refers to drug use, is suggestive or overtly sexual, or is violent. (no skulls on any clothing attire)
Sleeveless tops with a 7-centimetre width and a modest neckline are acceptable.  Tank tops, halter-tops, muscle shirts, are not to be worn to school.  No bare midriffs.
Pants are to worn at the waist.  Undergarments should not be visible.
Physical education clothing should provide appropriate coverage for comfortable, modest and safe movement during activities.  Clothing which is either too baggy or too tight is not recommended.  Shoes cannot leave black marks in the gym.
Shorts must be of modest cut and proportions.  Shorts should cover to mid-thigh.
No clothing or decoration associated with gang membership is permitted on school grounds or at school sponsored functions.
Hats are not to be worn indoors.
School Uniform/Dress Code