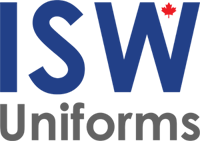 As of January 1, 2017, the sole uniform provider for HCDSB is ISW Uniforms!
Where Can I Buy My Child's School Uniform?
There are three (3) locations of ISW, however, each ISW location offers a different supply of uniform items, catering to a specific group of schools in our district.
The designated ISW Uniforms  location for Sacred Heart of Jesus Catholic Elementary School is in Burlington:
1800 Appleby Line, Unit 8, Burlington, ON, L7L 6A1
For more information, and a complete list of schools in our district with the designated locations for ISW Uniforms , please visit: https://bit.ly/ISW-Uniforms
Please note: you cannot purchase uniform clothing items at a particular store, if our school is not listed under the designated location. Uniforms can be purchased in store or online at: www.iswuniforms.com. You will need your school code in order to shop in store or online.
SCHOOL CODE: SHJH
NEW SCHOOL UNIFORM PROVIDER – PRICE LIST
The uniform colours will consist

of

a combination

of

navy and white only. To supplement the base uniform, you may choose to add additional items

of

uniform apparel such as sweaters and vests in navy.
Any clothing worn under uniform pieces, but still visible. must be in compliance with school dress codes and generally, will be in the school uniform colours or white (i.e. undershirts, tights, or socks).
SPARE CLOTHES FOR FDK STUDENTS: Please supply a blue or white top and blue bottoms as spare pieces of clothing that could be left at school, should your child require a change of clothes.
Coats and non-uniform clothing (that are worn for gym or on any other civvies day occasions) are expected to adhere to the following guidelines:
They must be free of inappropriate logos, sayings or pictures, especially when the subject matter refers to drug use, is suggestive or overtly sexual or violent.
Shirts must have sleeves covering the shoulders. Bare midriffs, halter tops, tops with 'spaghetti' straps, muscle shirts, cut-up or cut-off shirts, are not acceptable.
Pants are to be worn at the waist. Undergarments should not be visible. Torn or ragged jeans, cut-off shorts, are not acceptable.
Shorts/skirts must be of modest cut and proportions.
Clothing or decorations associated with gang membership is not permitted on school grounds or at school sponsored functions.
Caps/hats are not to be worn indoors.
Running shoes are required for phys-ed and DPA. Closed toe footwear is to be worn at all other times
School Uniform/Dress Code