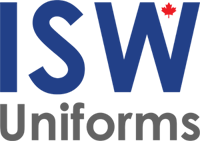 As of January 1, 2017, the sole uniform provider for HCDSB is ISW Uniforms!
Where Can I Buy My Child's School Uniform?
There are three (3) locations of ISW, however, each ISW location offers a different supply of uniform items, catering to a specific group of schools in our district.
The designated ISW Uniforms  location for Our Lady of Victory Catholic Elementary School is in Milton:
720 Nipissing Road (Rear), Milton, ON, L9T 4Z9
For more information, and a complete list of schools in our district with the designated locations for ISW Uniforms , please visit: https://bit.ly/ISW-Uniforms
Please note: you cannot purchase uniform clothing items at a particular store, if our school is not listed under the designated location. Uniforms can be purchased in store or online at: www.iswuniforms.com. You will need your school code in order to shop in store or online.
SCHOOL CODE: OLVH
All students attending Our Lady of Victory wear a school uniform.  The uniform as outlined in the Board policy includes navy bottoms, navy or white tops with a school crest and navy or white socks and tights.  The uniform supplier is In School Wear – ISW.
WEBSITE: http://www.isw.uniforms.com
TEL: 905.864.4222
Coats and non-uniform clothing (e.g., that are worn for gym or on any other occasion) are expected to adhere to the following guidelines:
They must be free of inappropriate logos, sayings or pictures, especially when the subject matter refers to drug use, is suggestive or overtly sexual or violent.
Shirts must have sleeves covering the shoulders.  Bare midriffs, halter tops, tops with 'spaghetti' straps, muscle shirts, cut-up or cut-off shirts, are not acceptable.
Pants are to be worn at the waist. Undergarments should not be visible. Cut-off shorts are not acceptable.
Shorts/skirts must be of modest cut and proportions.
Closed-toe shoes are required. Running shoes cannot leave black marks in the gym.
Physical education clothing should provide appropriate coverage for comfortable, modest and safe movement during activities. Clothing which is either too baggy or too tight is not recommended.
Clothing or decorations associated with gang membership is not permitted on school grounds or at school sponsored functions.
Caps/hats are not to be worn indoors.
Personal Electronic Devices
The Halton Catholic District School Board believes our students need to be well prepared to engage and be successful in an evolving technological society.  At OLV, we want our students to learn to use technology responsibly to gather, evaluate, construct and share knowledge in a 21st Century world, and become collaborative contributors, responsible citizens, and self-directed, responsible, lifelong learners.
In the classroom, students will be using devices responsibly, and only with the specific permission and direction of the teacher or other staff member.  At OLV, all classrooms have access to school computers, laptops and iPads.  Technology will not be used every day for every lesson.  The HCDSB has set out specific principles and expectations for all users, including students, which govern the legal, ethical and responsible behavior related to the use of technology.
Technology and technology resources include (but are not limited to) computers, tablets, cellular phones and smart phones, mobile devices, servers, networks, Internet services, computer applications and programs, data, email and collaboration tools and third-party Internet service providers to the Board.  All technology, including personally owned devices, must be used appropriately at all times when on HCDSB sites.
Individuals who do not comply with HCDSB policy will be subject to appropriate consequences consistent with the school's Code of Conduct.  To access the full HCDSB Operating Policy I-43: Use of Technology and Digital Citizenship please refer to the Board website (www.hcdsb.org).  Questions about this policy should be directed to the Principal.
Digital citizenship is defined as the norms of legal, ethical and responsible behavior related to the appropriate use of technology.  As individuals, we live and work in a world where many people are connected to their devices at all times so we need to use technology effectively and respectfully.  Teachers actively teach digital citizenship, as we believe it is very important to the development and safety of our students.
BYOD (Bring Your Own Device) Policy:
Teachers may choose to allow students to bring in their own personal devices to work with in class.  We understand that not all parents can or want to send their child to school with a device, and this will never be an expectation.   If the classroom teacher deems it appropriate to allow students to bring in personal devices, they will send home a letter explaining the policy.
Should a student choose to bring a device to school for any reason, please note that they are responsible for the care, maintenance and security of their personal electronic devices – the school is not responsible for the replacement of lost, stolen or damaged items.
School Uniform/Dress Code