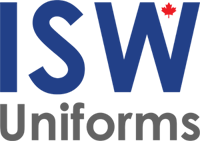 As of January 1, 2017, the sole uniform provider for HCDSB is ISW Uniforms!
Where Can I Buy My Child's School Uniform?
There are three (3) locations of ISW, however, each ISW location offers a different supply of uniform items, catering to a specific group of schools in our district.
The designated ISW Uniforms  location for Our Lady of Peace Catholic Elementary School is in Oakville:
505 Iroquois Shore Road, Unit 7, Oakville, ON, L6H 2R3
For more information, and a complete list of schools in our district with the designated locations for ISW Uniforms , please visit: https://bit.ly/ISW-Uniforms
Please note: you cannot purchase uniform clothing items at a particular store, if our school is not listed under the designated location. Uniforms can be purchased in store or online at: www.iswuniforms.com. You will need your school code in order to shop in store or online.
SCHOOL CODE: OLPH
The school is a special place where the community can expect a standard of excellence and where the students develop a sense of dignity and seriousness about learning. Our standardized dress code is designed to build community as it promotes an environment of belonging, school identity, pride and spirit by identifying with a Catholic elementary school community. The elementary standardized dress code is inclusionary by striving to equalize peer pressure through proper and respectful dress which is intended to be economical for families.
From time to time, we will allow students to wear "civvies". On those occasions, the following standards apply:
Clothing having inappropriate logos, sayings, or pictures, embroidered, silk-screened, or drawn on by any means, are not acceptable at school.
Tank tops, halter tops, tops with 'spaghetti' straps, cutoff shorts, and torn jeans are not to be worn to school.
Bare midriffs are not allowed.
Pants are worn at the waist.
No undergarments should be visible.
Physical education clothing should be of modest cut, and provide for comfortable and safe movement during activities. Clothing which is either too baggy or too tight is not recommended.
Shorts should be of modest cut and proportion and should cover to mid-thigh when seated.
Caps are not to be worn in the school building.
The contract with our previous uniform provider, McCarthy, expired on December 31, 2016. In accordance with our purchasing policy guidelines, our Board undertook a Request for Proposal (RFP) process this year to select a uniform provider to serve parents and students beyond December 31, 2016.
The contract was awarded to InSchoolWear Inc., which will be the sole uniform provider for our Board for a period of three years, commencing January 1, 2017.
Important Facts for Parents
Students will be able to wear the McCarthy uniform beyond January 1st, 2017 and into the next year and beyond, until they grow out of the items of clothing.
Uniform items previously purchased from McCarthy will be honoured! They will still qualify for the end of year uniform exchange program, or can be worn by younger siblings until they outgrow the items of clothing.
Beginning January 1, 2017, all new uniform items will be available for parents to purchase from ISW Uniforms.
School Uniform/Dress Code