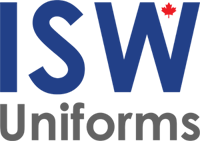 As of January 1, 2017, the sole uniform provider for HCDSB is ISW Uniforms!
Where Can I Buy My Child's School Uniform?
There are three (3) locations of ISW, however, each ISW location offers a different supply of uniform items, catering to a specific group of schools in our district.
The designated ISW Uniforms  location for Lumen Christi Catholic Elementary School is in Milton:
720 Nipissing Road (Rear), Milton, ON, L9T 4Z9
For more information, and a complete list of schools in our district with the designated locations for ISW Uniforms , please visit: https://bit.ly/ISW-Uniforms
Please note: you cannot purchase uniform clothing items at a particular store, if our school is not listed under the designated location. Uniforms can be purchased in store or online at: www.iswuniforms.com. You will need your school code in order to shop in store or online.
SCHOOL CODE: LCEH
Lumen Christi does have a mandatory uniform.  All students are expected to be in uniform pieces issued through In-School Wear.  Information regarding uniform pieces acceptable at Lumen Christi can be found at www.iswuniforms.com
There may be occasions when students are not required to be in uniform.  However, it is expected that all students dress appropriately and modestly.  Appropriate attire does not include:
Halter Tops
Shirts that do not cover the shoulder, back or midriff
Clothing with inappropriate pictures, logos or sayings
Additionally, shorts should provide coverage and be comfortable to move in.  Safe footwear is also encouraged, such as running shoes and closed-toe sandals that are securely strapped.
School Uniform/Dress Code