We are pleased to welcome all of our new and returning students, families, and staff for the 2017-2018 school year!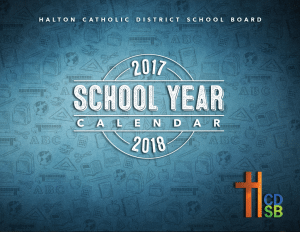 As we begin another extraordinary year in Catholic education, we are delighted to share with you our 2017-2018 school year calendar – a handy resource that provides important dates, holidays and breaks throughout the school year. This calendar includes relevant information for you and your family, right at your fingertips!
We invite you to stay connected with us throughout the year if you have any questions about your child's education. Best wishes to you and your family – have a safe and wonderful school year!