---
"And they were bringing children to Him so that He might touch them; but the disciples rebuked them. But when Jesus saw this, He was indignant and said to them, "Permit the children to come to Me; do not hinder them; for the kingdom of God belongs to such as these. "Truly I say to you, whoever does not receive the kingdom of God like a child will not enter it at all. And He took them in His arms and began blessing them, laying His hands on them." ~ Mark 10:13-16
International Holocaust Memorial Day
Monday, January 27th,  our grade 7 class will be going into classrooms to lead age appropriate prayer services to commemorate this day.
Bell Let's Talk Day: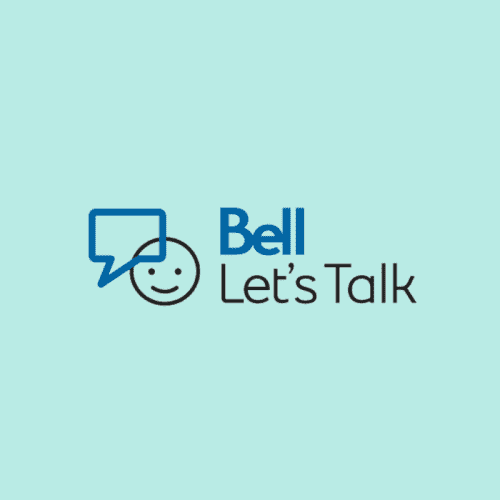 Bell Let's Talk Day is January 29 and we're joining in to help create positive change. Mental illness affects people of all ages and from all walks of life. According to the Mental Health Commission of Canada, one in five people in Canada will experience a mental health issue or illness in any given year. Over the past 9 years, Canadians and people around the globe have joined in the world's largest conversation around mental health on Bell Let's Talk Day. Together we have taken big steps to reduce the stigma around mental health issues.
In a recent survey conducted by Nielsen Consumer Insights in 2019, 84% of Canadians now say they are comfortable speaking with others about mental health, compared to only 42% in 2012.
However, there is still work to be done to ensure all Canadians have access to the mental health support they need. This year, on Bell Let's Talk Day Canadians are encouraged to share the actions, large and small, that they are taking to improve the lives of people living with mental health issues. That's why we're joining in on the 10th annual Bell Let's Talk Day to help create positive change.
When it comes to mental health, every action counts. On Bell Let's Talk Day, for every text, mobile and long distance call made on the Bell network, tweet using #BellLetsTalk, social media video view, or use of the Facebook frame or Snapchat filter, Bell will contribute 5 cents more to Canadian mental health programs.You can also learn more about some of the organizations providing meaningful mental health supports and services throughout Canada and download the Bell Let's Talk toolkit to begin your own conversation about mental health at home, school or in the workplace. Join in to as we work together to improve the lives of Canadians living with mental health issues and help create positive change.
Milk program ends
Please note that Thursday, January 30th is the last day for our Term 1 milk program.
PA Day Friday, January 31st
A friendly reminder to parents that this upcoming Friday is a PA Day and there is NO school for students.
Mental Health Tip of the Month – January 2020
Parent Tip: How to talk with your child when you feel concerned that they may be struggling with a mental health concern:
It can be challenging to talk about mental health. Sometimes parents, like others, avoid the conversation because they don't know how to start or they worry that they might put thoughts into their child's head that had not been there, and will therefore, make things worse. Research tells us that this is not the case. Bringing up worries, concerns, changes in behaviour etc. with your child will open the lines of communication rather than worsen the situation.
Here are some tips to help you talk to your child about mental health:
Find a quiet time when you are unlikely to have interruptions to begin the conversation.
Reassure your child that they can tell you anything and you will not get angry with them (even if you get scared).
Start the conversation with describing changes you have noticed in their mood, behaviour, reactions etc. e.g., "I have noticed that you seem to be crying more." If you have had conversations with your child's teacher about concerns, include comments from the teacher's observations.
Share that you "wonder" about how your child might be feeling, what they might be thinking, what they might be worried about etc. e.g., "I wonder if you're feeling sad about losing your friendship with Sam."
Allow your child time to reflect before they answer.
Stay calm and don't abandon the conversation if your child responds with "Nothing is wrong……leave me alone". If this happens, reassure your child that you are there for them. Give your child some time and then try again.
If your child tells you anything that makes you worried (e.g., thoughts of suicide, overwhelming anxiety, self-injurious behaviour like cutting) reassure your child that you are glad they told you and you will help them find the right professional to talk to, and you will be there for them throughout the journey.
Please see https://smho-smso.ca/ for more information.