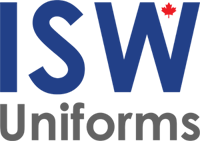 As of January 1, 2017, the sole uniform provider for HCDSB is ISW Uniforms!
Where Can I Buy My Child's School Uniform?
There are three (3) locations of ISW, however, each ISW location offers a different supply of uniform items, catering to a specific group of schools in our district.
The designated ISW Uniforms  location for Guardian Angels Catholic Elementary School is in Milton:
720 Nipissing Road (Rear), Milton, ON, L9T 4Z9
For more information, and a complete list of schools in our district with the designated locations for ISW Uniforms , please visit: https://bit.ly/ISW-Uniforms
Please note: you cannot purchase uniform clothing items at a particular store, if our school is not listed under the designated location. Uniforms can be purchased in store or online at: www.iswuniforms.com. You will need your school code in order to shop in store or online.
SCHOOL CODE: GAEH
In accordance with Board policy II-41 – School Uniform Dress Code, the Board is committed to providing a learning and working environment that is safe and respectful of the needs and well-being of all students, and believes that a uniform dress code supports such environments. It also encourages the adoption of a school uniform dress code in our elementary schools, consistent with the values, traditions, and distinctiveness of Catholic schools as an effective strategy to build safe, inclusive Catholic communities and encourage a sense of belonging for all students.
A school uniform encourages a sense of pride and belonging for all students; fosters equality, minimizes peer pressure, and has a leveling effect on socio-economic status within school communities; and simplifies the morning routine and alleviates child/parent conflicts or differences of opinion around what to wear to school.
Elementary School Uniforms
Elementary school uniforms consist of a combination of navy blue pants/walking shorts and white or navy short/long sleeve golf /polo and oxford shirts with the school's logo embroidered on them purchased from ISW Uniforms (additional information regarding uniforms is available at http://www.iswuniforms.com​). Additional items such as skorts, tunics, blouses, and embroidered vests/sweaters may also be purchased. Gym attire and dress shoes are not subject to School Uniform Dress Code guidelines. To help avoid loss and confusion, your clothing and personal items should be clearly labelled.
*Policy Update: Effective January 2021, uniform bottoms may be purchased from any vendor, but must be in keeping with both the colour and style as the current uniform bottoms. 
Coats and non-uniform clothing (e.g. that are worn for gym or School Spirit Days) are expected to be neat, clean, and modest and adhere to the following dress code guidelines:
Caps/hats are NOT to be worn indoors;
Clothing or decorations associated with gang membership is not permitted on school grounds;
Clothing must be free of inappropriate logos, sayings or pictures;
Pants are to be worn at the waist. Undergarments should not be visible. Torn or ragged jeans, cut-off shorts, are not acceptable;
Shirts must have sleeves covering the shoulders. Bare midriffs, halter tops, tops with 'spaghetti' straps, muscle/cut-off shirts are not acceptable;
Shorts/skirts must be of modest cut and proportions.
Student safety depends on being ready for building evacuation at any time.  On inclement weather days, when inside for recess, you must travel with your jacket and appropriate footwear including a pair of indoor shoes while in the school. In the event of an evacuation, you will be protected from winter/cold weather. Students should also come with hats, mittens, gloves, and scarves in the winter to keep warm during outdoor recess.
School Uniform/Dress Code