November is Indigenous Awareness Month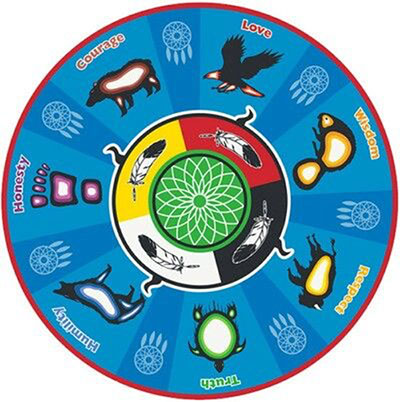 The 7 Grandfather Teachings
Monday, we featured the teaching of Respect represented by the buffalo. Today's remaining 2 teachings are Honesty and Truth.
Honesty: Honesty in facing a situation is to be brave and is represented by the Sabe or Sasquatch. Always be honest in word and action. Be honest first with yourself, and you will more easily be able to be honest with others. In the Anishinaabe language, this word can also mean "righteousness."
Truth: Truth is represented by the turtle and is to know yourself. Speak the truth. Do not deceive yourself or others.
---
Yesterday's Quizzle: (From Mrs. Sunstrum)
What kind of room has no doors or windows?
Answer: A mushroom.
Today's Quizzle (From David S. in Mr. Mongiardi's Grade 5 Class)
What do you throw away but always comes back?
From Mrs. Johnston in the Library…
Check out this new book!
Novel: Jigsaw Puzzle King by Gina McMurchy-Barber
---
Student Announcements:
Recesses today are
pavement only.

Please stay off the snow!
Mrs. Plati is away today and therefore Games Club is cancelled.
---
Staff Announcements:
Mrs. Johnston is away with no supply this afternoon. We will bank your planning time in the Office.